Installation

We offer expert installation and repair throughout Tacoma & Seattle areas.

Read More

Service Calls

We offer a variety of repair and maintenance services to keep your central vacuum system running smoothly.

Read More

Learn About Our Products

Shop for all your central vacuum needs in our online storefront!

Read More
Our Customers Love Our Work
Rich Mclain

"Shawn is absolutely the best central Vacuum fellow you could find in the state (or west coast for that matter). He is fair and reasonable with his rates and service – and first-class for sure in the vacuum space. I found Shawn after I had three other companies try to fix a central vac that had a leak in the piping–somewhere–in a large home–over 9,000sf–and I was worried about cutting lots of drywall to search—3 others had no luck tracing my leaky pipe after several drywall excursions–while Shawn just scoured my walls with his ears – and found the one loose joint that needed some glue-upper corner far off in the garage!!!!-Note install of the rough-in was by others, not Cascade Central Vac– So when I was building in the mountains a second home, I asked for a quote on a home 4 hours away– and he had no problem traveling and doing the install – and coming back when I needed a trim out–I have called him on a Sunday and he answers. You'll never find a more solid guy for all your central vac needs!! Strongly & highly recommended!! You could not find a better solution to anything central vac!!"
Garth O'Brien

"Shawn and his wife were very helpful in guiding us to select the proper central vacuum. During installation, he was incredibly informative, professional, and thorough. He walked us through the operation of the vacuum unit and the vacuum tools. I highly recommend Cascade Central Vacuum."
Marilee Fijalka-Carr

"We purchased a power unit and multiple accessories from Cascade Central Vacuum. We were very pleased. Both Heather and Shawn answered our many questions, demonstrated different powerheads, and were very accommodating. Always got prompt responses to our messages. Would not hesitate to use them again or recommend them to others. Excellent customer service!"
Richard Wood

"Shawn came and looked at my old Electrolux to fix it. When it was not worth fixing he didn't charge for the house call. After doing some research, I ended up purchasing a new Cyclovac from Shawn. Installed within a week Shawn was great and quick. Trouble shooted an inlet valve issue like he was solving a fun puzzle. He got it solved and we couldn't be happier."
Check Out More Reviews Below!
Home Advisor Seals of Approval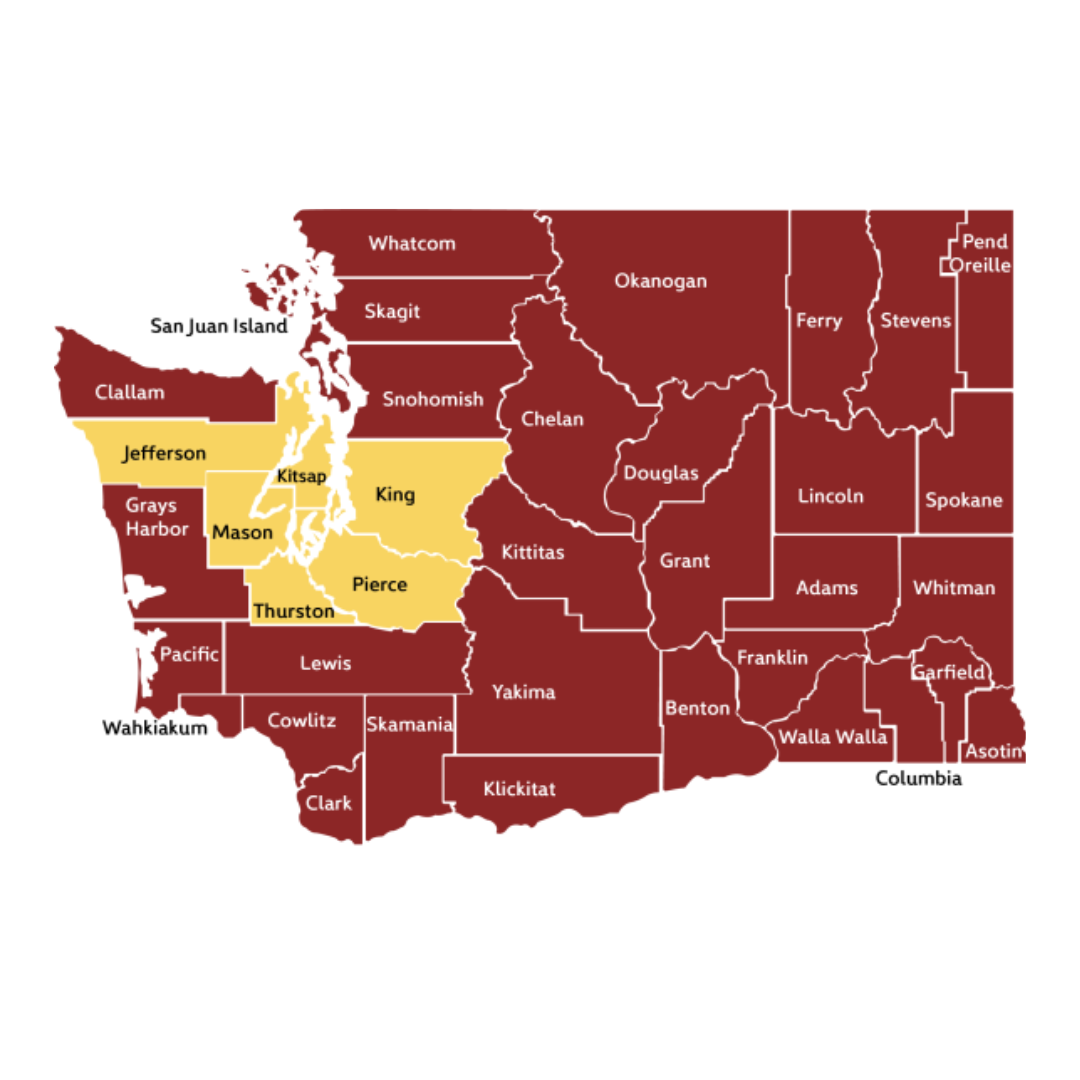 Areas We Service In Washington State Include
Pierce County
King County
Thurston County
Kitsap County
Mason County
Jefferson County
Visit Our Storefront